1st/9th - Palais Royal-Opéra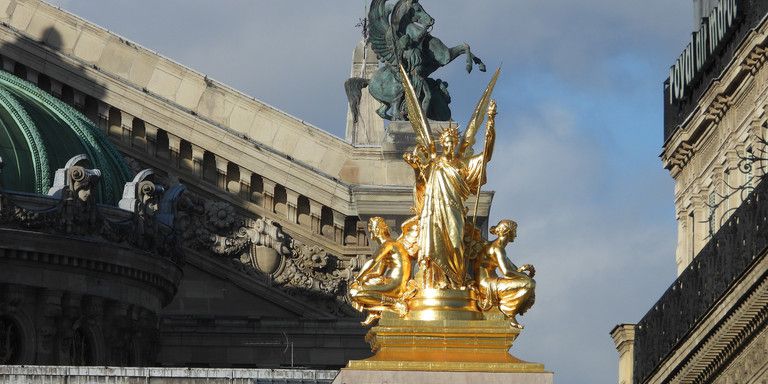 The Palais Royal began life as the Palais Cardinal, home to Cardinal Richelieu,
before it became the Palais Royal during the 17th century.
Today it is the site of the Conseil d'État and the Conseil Constitutionel,
and is also the home to the Comédie-Française.

Next to the Palais Royal is the architecturally stunning Musée du Louvre,
which is one of the world's largest museums and houses countless priceless art collections.
Beyond these more renown spots, this area has much to offer,
including some of Paris' most atmospheric smaller shopping streets and cafés,
as well as the 'bouquinistes' who line the banks of the Seine.

Whilst the neighbouring Opéra district is largely business focused during the day,
at night it is buzzing with Parisians seeking out some of the city's finest restaurants,
and admiring the spectacular Opéra Garnier.

Restaurants: There is no shortage of upscale dining in this area
as well as the Pierre restaurant at the Palais Royal itself,
Michelin starred Le Grand Véfour and Kei are located here.

Metro: Palais Royal, Musée du Louvre, Louvre-Rivoli, Pyramides, Opéra, Quatre Septembre.