8th - Champs-Elysées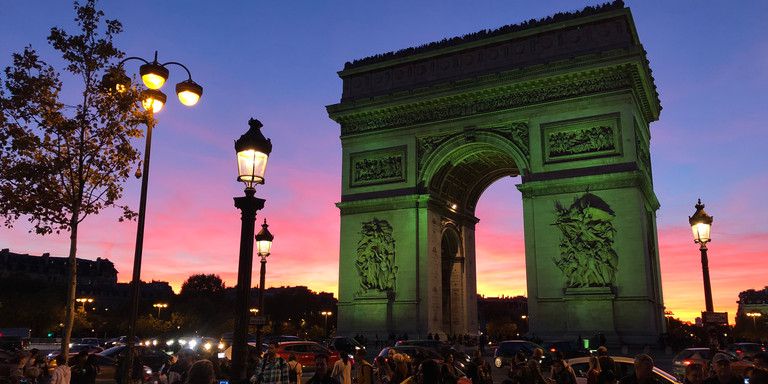 This wide, tree-lined avenue begins and ends at two of Paris' most recognizable and bustling historical sites,
stretching from the Arc de Triomphe all the way to the Place de la Concorde.
Somewhat inevitably, it is another well-trodden stage of the Paris tourist trail,
and sees a daily mix of visitors and commuters who work in the many office buildings of the surrounding streets and avenues.
Aside from the imposing grandeur of the Obélisque and the Arc de Triomphe,
the Champs-Elysées is also one of Paris' finest shopping spots, with numerous internationally renowned designer stores.

Some of Paris' most desirable property is located in the surrounding streets of the 8th arrondissement,
amongst which can be found some of Paris' most impressive Hausmannian style buildings.

Restaurants: Although there is plenty to appeal to tourists without endless pockets on the Champs-Elysées,
the area is better known for its high-end dining - Le Fouquet's, one of Paris best-known restaurants, is found here,
as well as Restaurant Le Meurice, located in the hotel of the same name.

Metro: Line 1 stations Charles de Gaulle – Etoile, George V, Franklin D. Roosevelt,
Champs-Elysées Clémenceau and Concorde are all situated along the Champs-Elysées.